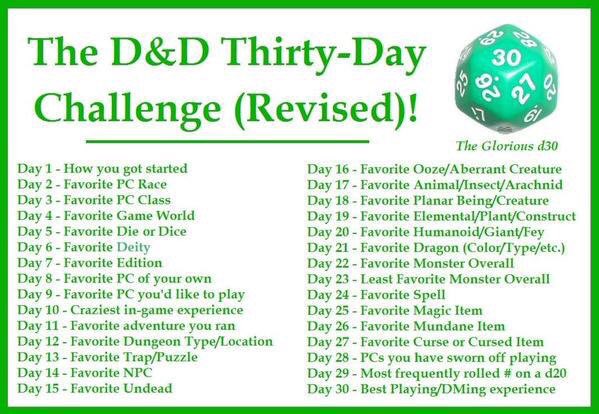 I don't deny it. I'd like to be more popular. Being more popular would increase the readership, it would create more comments and it would sell more books. I know that one way to being more popular is to fill out popularity applications like the one above - because it helps the reader better know me as a "person." It helps humanize me and reduces my personality or nature to a stack of comprehensible, friendly identifiers.
"You like red dragons? Cool. I like red dragons too!" And so on.
The real trick to achieve popularity would be to research which are the most popular answers on the internet and then claim to like those specific things. This is called marketing. For example, when I searched the phrase "I love
bearded
dragons," I produced 12,000 results, whereas when I searched "I love
sexy
dragons," I only got 3. So obviously, I don't love sexy dragons. At all.
What we like matters to many people. Once, I lost a girl "friend" because I admitted I did not like David Bowie all that much. I liked some of his work, I felt he did a fair job as an actor in some films, notably the forgotten
Merry Christmas, Mr. Lawrence
(that I have not heard mentioned once in the recent stream of consciousness about the performer), but I didn't rank Bowie as the greatest singer of all time and I had very little to say about his astounding, mind-blowing influence on the history of popular music. This was the wrong thing to say and the girl left me. Obviously, I stopped saying bad things about David Bowie.
So we should remember than in describing our favorite cursed item, die or construct, there is an implied judgment waiting regarding our answer. Mind now, this judgment will not be cast upon why you like a particular die or what traumatic experiences you've had regarding all the other dice, because what die you like is a matter of such subjective, visceral preference that there's no possibility of an believable intellectual or personal framework can be applied. The whole
point
to learning what we express as our favorite die is to circumvent all that annoying human complexity and strike for the heart of our reason for asking: are you a
good
person or are you a
bad
person.
Nuance, such as my mixed feelings regarding a pop singer whose best work was achieved when I was 8 (and therefore slightly before my time), is irrelevant. Do you like this random thing that I have just asked? If you do, you are a good person. If you don't, you are a bad person. Unless I've pulled a fast one on you and you're not sure if I'm asking because I hate this thing or like this thing.
Let me find a d30 and roll it. There, number 25 - Favorite Magic Item.
To be honest, I really don't care. I do enjoy that there are many different magic items, for it makes interesting associations during a given adventure and vastly increases the number of random events that might occur due to a device working or not, how long it works, how effective it is and so on, compared to the number, power, nature or social structure of the enemy. I like that there are a lot of different kinds of magic items that act for differing lengths of time, that affect characters differently, that empower or weaken characters, that cost to use or are fleeting, etcetera.
Yet I've never sat down to rank them. I suppose that the logical thing is to think, as we did when we were younger, "If my character could have any one magic item, what would it be?" Well, that does depend on the character class, but we can say fighter because its the most common and what the hell, everyone can relate to a fighter.
The problem with arguing that the best thing would be a +5 suit of armor or a +5 weapon is that the actual amount of "+" is arbitrary. Why not a +6 weapon? Why not a +35 weapon? Why not a weapon that simply can't miss, or does so much damage that it kills not only the monster being attacked, but the monster next to it? Why not say, "I want a weapon that when I hit with it, it kills the monster and the monster's whole family?" Or for that matter, the monster's village, all villages in the monster's realm, all villages everywhere, whole continents or the planet itself? Now
that
would be a magic item.
I'd have to argue that the best (favorite) magic item would be the one I earned. The one with a good story behind it, that I got by the skin of my teeth when I thought the whole party was going to die but I managed to pull it out of the fire at the last moment and
this -
this simple +1 mace that I got at 3rd level - is my most precious item. I've had chances for other items because I'm 12th now, but somehow I just don't care that much. It's okay if Christopher or Pauline wants to pick up something nice for their characters - and maybe someday I'll upgrade, but for now I think the mace is lucky.
Ah, who am I kidding. Players
never
think like that.
I surrendered ideas like having a favorite anything around the time I stopped thinking of myself as a kid. I will tell people that crab is my favorite food - but this is a lie, since the crab has to be cooked right and it has to be nearer to the sea than where I'm living just now, while I can't eat crab all the time anyway and a really well-cooked almond-and-sundried tomato stuffed pork can easily blow my doors off. Food is just food - it is well-cooked or its not, and if it is well-cooked I don't care what it is. Unless it's Brussels sprouts. That shit is just nasty.
I completely accept if the reader feels that Brussels sprouts are their favorite food. I'm not judging anyone.
Change is good. Change is better than having favorites. Moreover, it shouldn't matter what players prefer - I should be giving out magic items or anything else on the basis of what makes
sense
, not on what is my favorite thing. Most times, I believe DMs give out a certain kind of monster or treasure, or use a certain kind of trap, because they're lazy and it's the first thing that comes to mind. My favorite colour is . . . purple. That is, it's the first colour I thought of. And my cup is purple. My cup that has coffee in it. Which I don't prefer to tea, it just happens to be what I'm drinking just now. Tea drinkers, please don't be offended. And people who like the colour yellow are okay, too.
Oh, and I feel sad for David Bowie's loss. I truly do.